Aristegui Maquinaria, S.L., is a company dedicated to the sales and repair work of welding plastic machines, our commitment specific for this type of products make our company highly specialized in all kind of plastic weldings.
With a high experience, of more than 35 years in this business sector, Aristegui Maquinaria has become a world reference company.
At this moment, we are the representatives of fifteen brands, from eight European countries and United States too.
We are a multi-brand company dealer, a part form offer to our customers the best solution to their necessities, we improve that point, providing a great variety of machines, making that finally you can find all you need under the same roof.
The Aristegui Maquinaria Team, is a consolidated team that has a long year working experience in this business sector, that allows us to identify the problems and necessities of our customers when appears, better understand them, and make us able to recommend the best option in each situation.
One of the most appreciated characteristic that we present, under our customer view is our after-sales service.
They highlight that, once they have done a purchase to us, never feel abandoned, and they know for sure that we are at their service for any enquiry or doubt that could occurred to them.
Included in the services that we provide there is the possibility of: rent hydraulics machines for butt welding, borrow several machines for testing, and provide a totally free training curse of their utilization (given in our installations).
Another service that we offer is the possibility of publishing in our website, the used machines that our customers wish to sell. Their second-hand machines that they wish to sell will appear in our website in the opportunities section. Reason of that will be possible to find second-hand machines from diverse brands as: Munsch, Tecnodue, Bak, Herz, Leister, Advance Welding, McElroy. All These machines will be well revised inspected and fine-tuning by our technical service department.
Jose Ramón Aristegui: "Invest to serve fast and better"
Our installations are located at 20 km. from Barcelona, which it is a strategic point site, very well connected, where we can organise shipments of any machine, replacement, fittings, etc…in 24 hours to any Spain corner.
Our installations comprise a: 1.000 m2 warehouse, that allows to have practically all the machines and products that we offer, well storage in the warehouse, becoming their delivery date pretty much, immediately.
We have also a repair-shop, where beyond repairing the machines, we do calibrations of the original pieces from the brands: Munsch, Tecnodue , Bak, Herz, Leister, Advance Welding, McElroy. All settle in our stock, making possible to do the quicker reparation possible.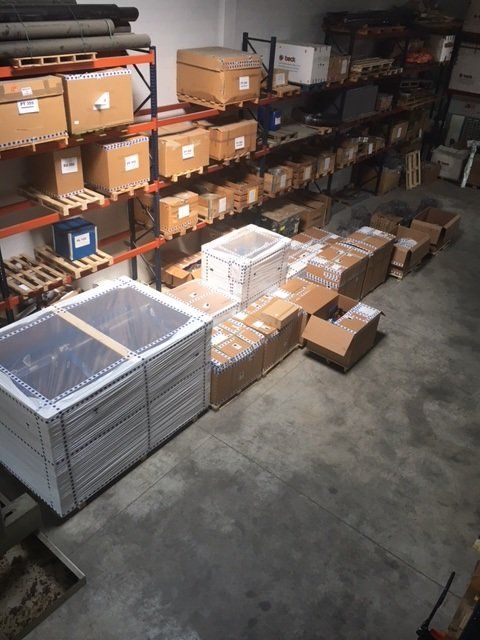 All the Thermoplastic welding machines that we have, could be classify in five sections:
Welding pipelines / Fittings construction: We can supply welding machines designed for weld Polyethylene pipelines and Polypropylene pipelines by thermos-fusion process, this is divided in: Butt welding, Socket welding, and Electrofusion welding.
Waterproof – PE Welding – PVC Welding; For these sectors, we have the hot air machines, and the hot wedge for plastic sheet PE, which are conceived for the waterproofing of reservoirs, waterproofing of PVC tunnels, and waterproofing of deposit storages… a great diversity of welding machines for weld any kind of geomembrane.
Waterproofing of PVC coverings – welding of PVC awnings.
For these areas, we have our Manual machines and the Automatic ones. Which these machines we could weld the PVC tarpaulins, in the manufacturing sector or repair tarpaulins, and also repair and weld PVC geomembranes used for the waterproofing of terraces.
Extrusion Welding.
We are able to supply a wide range of extruders for; tank construction in Polypropylene PP, reparation of plastic boxes "Palots" in Polyethylene PE, and reparation of reservoirs of polyethylene, … thanks to our assortment stock we can serve the best option for realise the best plastic welding by extrusion.
Plastic Boiler-making.
For the boiler-making workshops, we can offer you machines for PE sheet plastic welding, and PP sheet plastic welding, and machines for bend plastic sheets…and some extruder models.